Customer service | Fief
Service client | Fief
Following the dispatch of the Playmats - Fief, for the publisher Asyncron we noticed errors in the preparation of several orders.
Suite aux envois des Tapis de Jeu - Fief, pour l'éditeur Asyncron nous avons remarqué des erreurs de préparation de plusieurs commandes.
Some orders were prepared with the wrong version of Playmat. Please check out the product you received as shown in the image below.
Certaines commandes ont été préparées avec une mauvaise version de Tapis de jeu. Merci de vérifier le produit que vous avez reçu selon l'image ci-dessous.
Si vous avez reçu la mauvaise version (celui de gauche), merci de remplir le formulaire en précisant votre numéro de commande. Nous vous expédierons le bon Tapis de Jeu pour accompagner le jeu Fief !
If you received the wrong version (the left one), please fill in the form below specifying your order number. We will send you the right Playmat to go with the Fief game!
Nous sommes navrés que ces erreurs d'envois retardent votre nouvelle expérience de jeu et nous ferons le maximum pour que ces expéditions se déroulent dans les plus brefs délais.
We're sorry that these shipping errors are delaying your new gaming experience and we will do our best to make these shipments as fast as possible.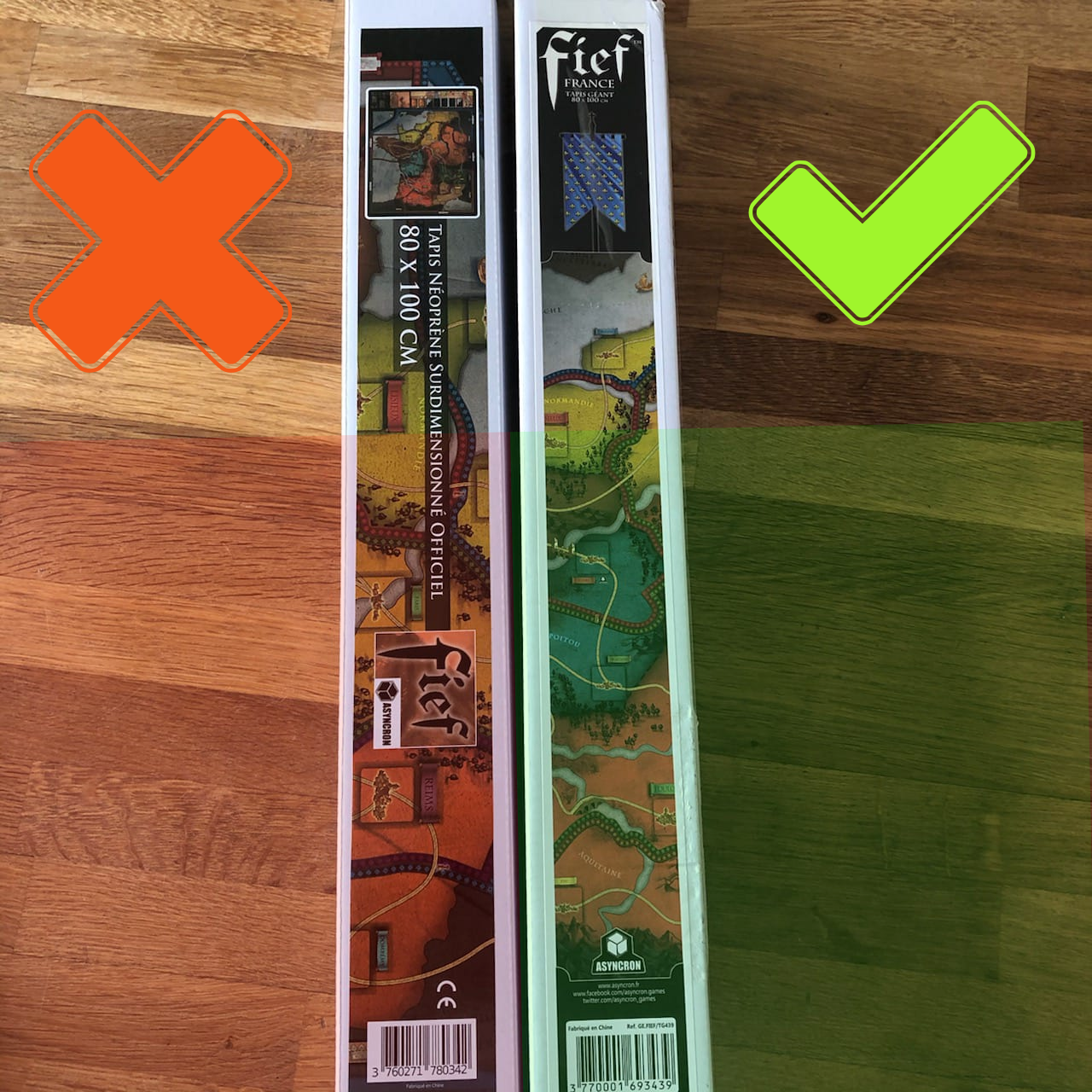 ---